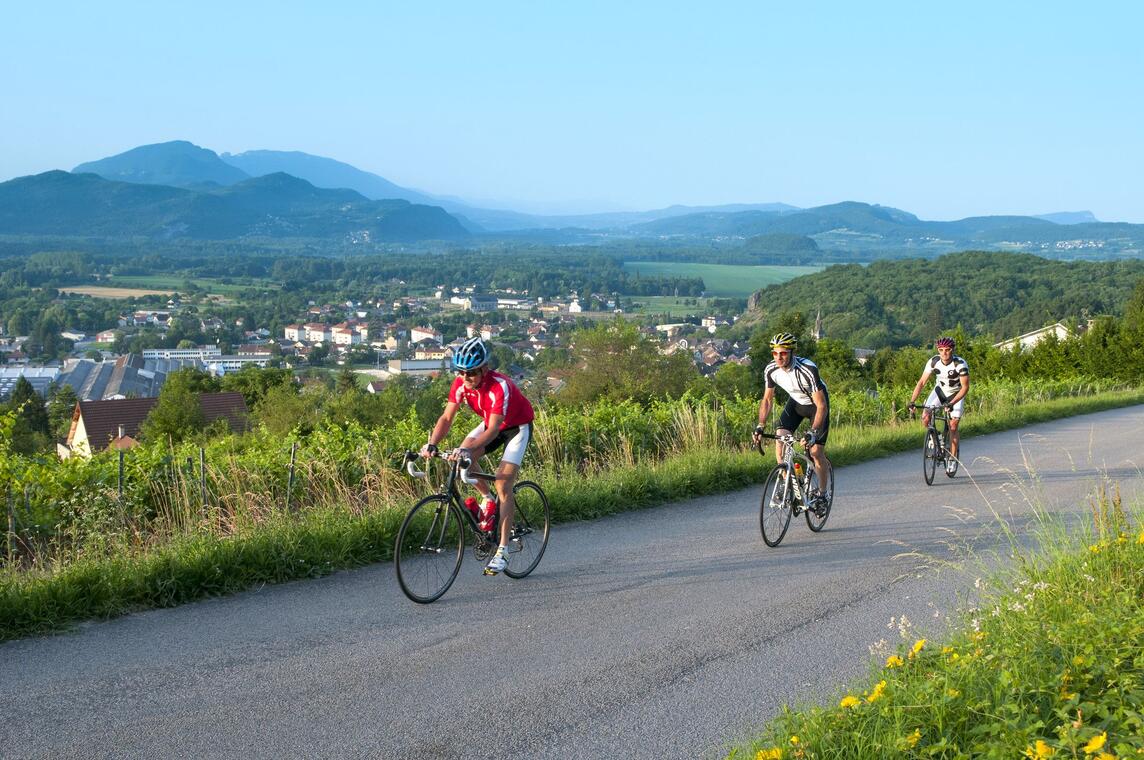 Road cycling route : Tour du lac du Bourget
Sport,
Cycling sports,
Cycle tourism route
in Belley
Tour du lac du Bourget through col du Chat

Starting from Culoz, reach the lake shores following the cyclepath ViaRhôna to Chanaz. It is recommended to cycle around the lake clockwise to have a better view.
This lake tour is not easy as it seems as there is a 2nd categorie climb starting from Le Bourget du Lac. The col du Chat is 7 km long and has total elevation of 368 m.
(It is possible to cycle under the mountain and avoid the climb through a tunnel built for cyclists and pedestrians only).
Spoken languages

Documentation

GPX / KML files allow you to export the trail of your hike to your GPS (or other navigation tool)