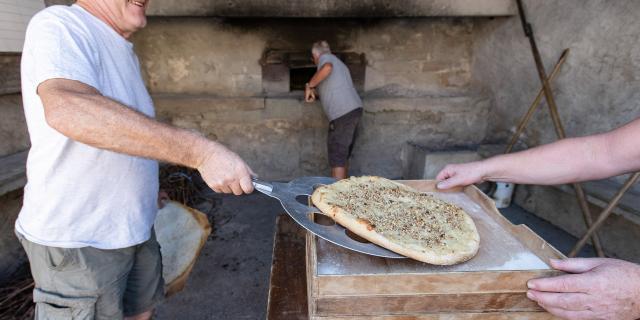 These village festivals are opportunities to rekindle the old village common oven during a weekend of celebration.
The origin of the Bugey oven festivals dates back to the Middle Ages. The villagers had to pay a tax to the lord who had built the oven, in exchange for its use.
Indispensable to the traditional oven festivals, the various wood-fired pies are to be discovered every year from April to October in the villages of Bugey.
Les Epicuriennes - festival of gastronomy
The festival of gastronomy in the Land of Brillat-Savarin not to be missed!
Les Epicuriennes is a gastronomic event organized every year since 1986 by the City of Belley ondifferent themes.
They gather, on one day, a big market with local products from the region, conferences with famous gastronomes, exhibitions and a friendly buffet gathering for 1500 people around Place des Terreaux.
Back to the 2022 edition
Epicuriennes de Belley, festival de la gastronomie 2022 - After movie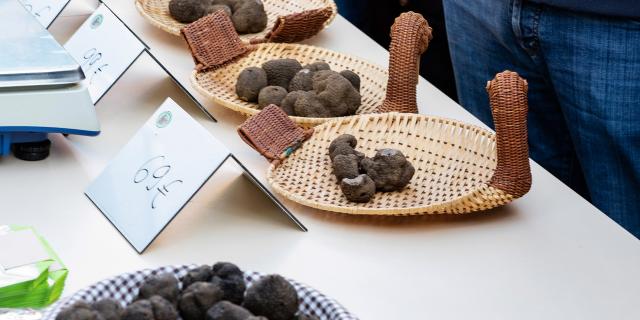 Bugey region, with its sunny limestone hills, is favorable to the development of truffles.
The black Perigord truffle (tuber mélanosporum) as well as the Burgundy truffle (tuber uncinatum) can be found here.
Very widespread at the time of Brillat-Savarin, the truffle then disappeared from Bugey in the wild before being "rediscovered" by enthusiasts in the 1970s-80s.
In warm atmospheres, you will meet many local and passionate producers who will be able to advise you and recommend their best products.
Wednesday morning: market of Culoz.
Thursday morning: market of Champagne-en-Valromey.
Saturday morning: market of Belley.
Sunday morning: market of Virieu-le-Grand.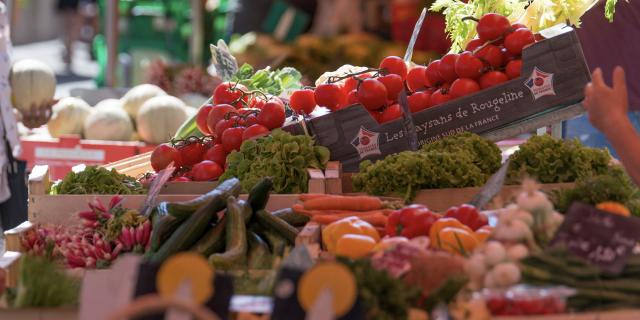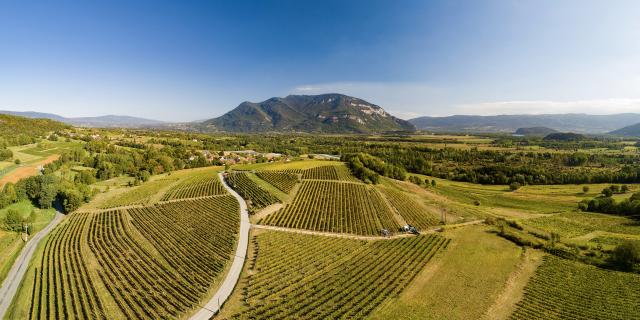 Sport and gastronomy events in Bugey
Tasting local products while walking, mountain biking or road biking in exceptional settings in the middle of nature, that's what several events offer you throughout the year:
– La Vigneronne.
– La randonnée des lacs en Bugey.
– La Valromeysanne.
– Festive day Vignobles et Patrimoine du Bugey.