Our selection of itineraries
On foot, by bike and mountain bike
Our little tips!
Let us guide you
Promotional hiking map in Bugey
Download our map and daily and multi-day hike in the region.
Other more detailed maps can be found at the Tourist Office.
Ain-Outdoor,
the application for your outdoor sports outings
Download the free Ain-Outdoor app on your smartphone and discover the most beautiful hikes in Bugey and Ain department. Suitable for all levels, the proposed hikes are downloadable on the app, you will then just have to let yourself be guided by following the chosen route.
Find the hiking, trail and cycling routes on the app and the website ain-outdoor.com.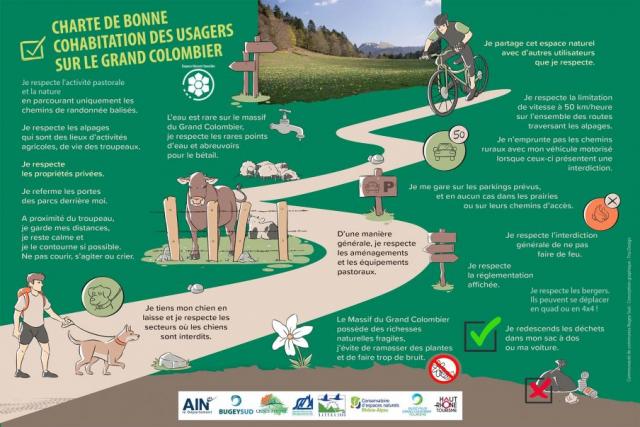 All you need to prepare your adventure