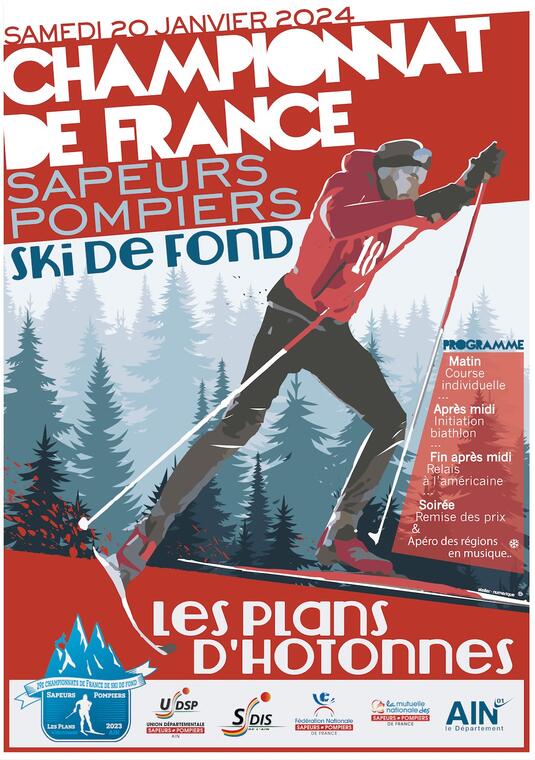 Firefighters 2024 French Cross-Country Ski Championships at Les Plans d'Hotonnes
Sports and leisure,
Competitive sport,
Ski,
Biathlon,
Cross-country skiing
in Haut-Valromey
Come and cheer on the fire brigade at the 29th French cross-country skiing championships!

The French Firefighters' Championships will be held over a single day:

- Morning: individual race
- Afternoon: introduction to biathlon
- Late afternoon: American-style relay

The day will end with the awards ceremony and the regional aperitif.

This is the 5th time that this championship has been held in the Ain region.

The starting point has yet to be decided.