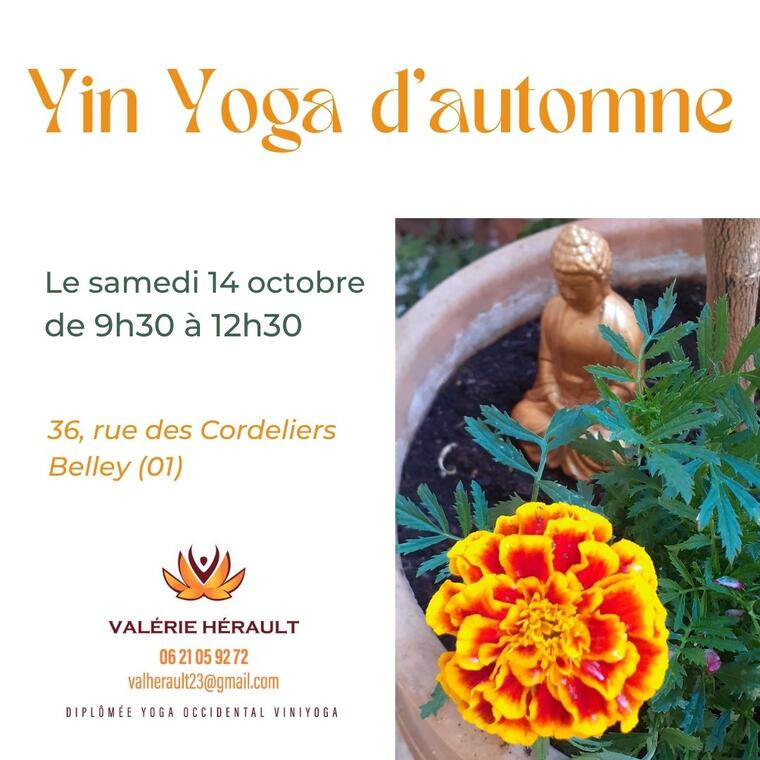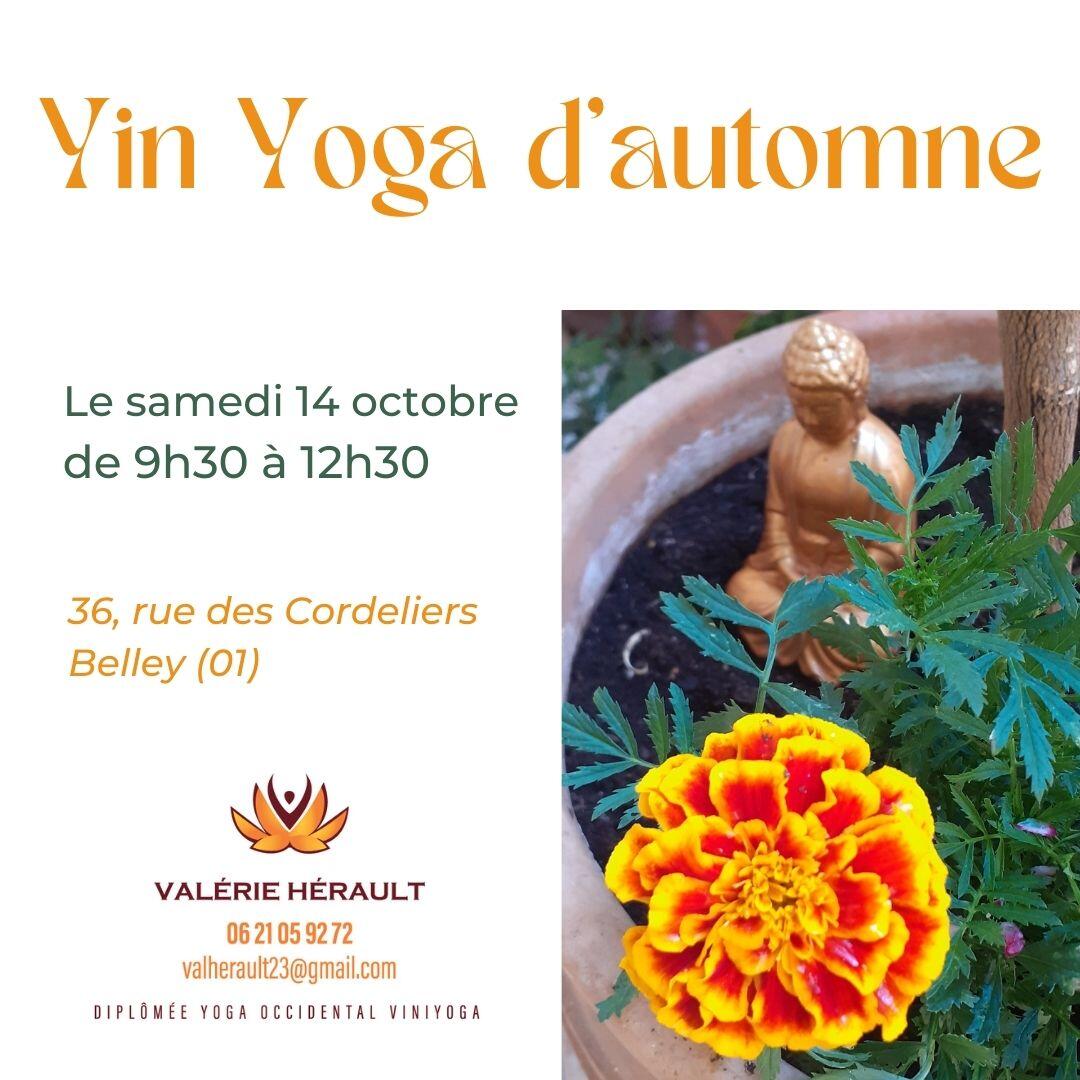 Atelier de Yin Yoga d'automne
Nature and relaxation,
Demonstration,
initiation / discovery during an event,
Yoga
in Belley
A rejuvenating and particularly relaxing way to regenerate deeply and let yourself relax.

Yin yoga is a practice that allows you to relax your muscles in depth, while respecting yourself.
It brings a state of deep relaxation, a release of tension and a better understanding of oneself.
You don't need to be an experienced practitioner to take part in this workshop.
Equipment required: yoga mat, comfortable, warm clothing, blankets.
Schedules

On

October 14, 2023

from 9:30 AM to 12:30 PM